A  38-year-old man named Zachary Senner has just been convicted to due to compelling case of animal abuse.
Hailing from Wisconsin, his prison sentence is 2 and a half years' long – all for the murder of a poor and innocent Cocker Spaniel named Brandy.
Brandy was his brother's dog in the past, who didn't want her any more.
At first, Zachary tried to find her a new home via a adoption shelter – but it didn't work out.
He then tried abandoning her for a total of 3 times – till the 3rd time where he could take it no longer.
He attacked her with a butcher knife after crushing the poor dog's windpipe!
Brandy however, miraculously survived the attack. She thought she could return home – but it was a wrong move.
Her final trip back was fatal. Zachary has since then pleaded guilty to his charges, apologizing to the court for his actions.
It was believed that Zachary was under the influence of both drugs and alcohol when he attacked Brandy.
Look at the cruel man's mug shot below: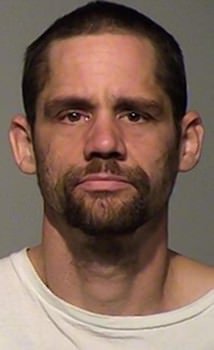 Zachary has been sentenced, but should he choose to complete a substance abuse program, he may be released earlier than planned.