A former World War II Army lieutenant and nurse was joined by family and friends in a special drive-by parade to mark her 100th birthday.
Anna Bauer served in Germany where she met her late husband, an Army Private, who drove ambulances during the war. He later became a firefighter, and the couple were married for 70 years.
Suncoast Hospice in Florida organized the parade to honor their resident where several local veterans' groups took part in the celebration including the Honor Flight of West Central Florida and the Military Vehicle Preservation Association.
"I don't think they owe me anything," said the new centenarian. "It's just another day. Just another day out of 100."
Her daughter Brenda Benn said: "It's amazing. It really says a lot about the people. It really does. We support our veterans."
The festive event also included members of the local American Legion and Veterans of Foreign Wars.
"They showed the bravery of what this country is made of and they gave everything to protect this county and the people here at home, so you can never stop respecting that and you have to honor it," said Frank Vanore of Post 2550.
Anna, who joined the Army when she was 23 years old, sat and watched the parade of cars go by with passengers waving balloons all to honor the veteran and celebrate her big day.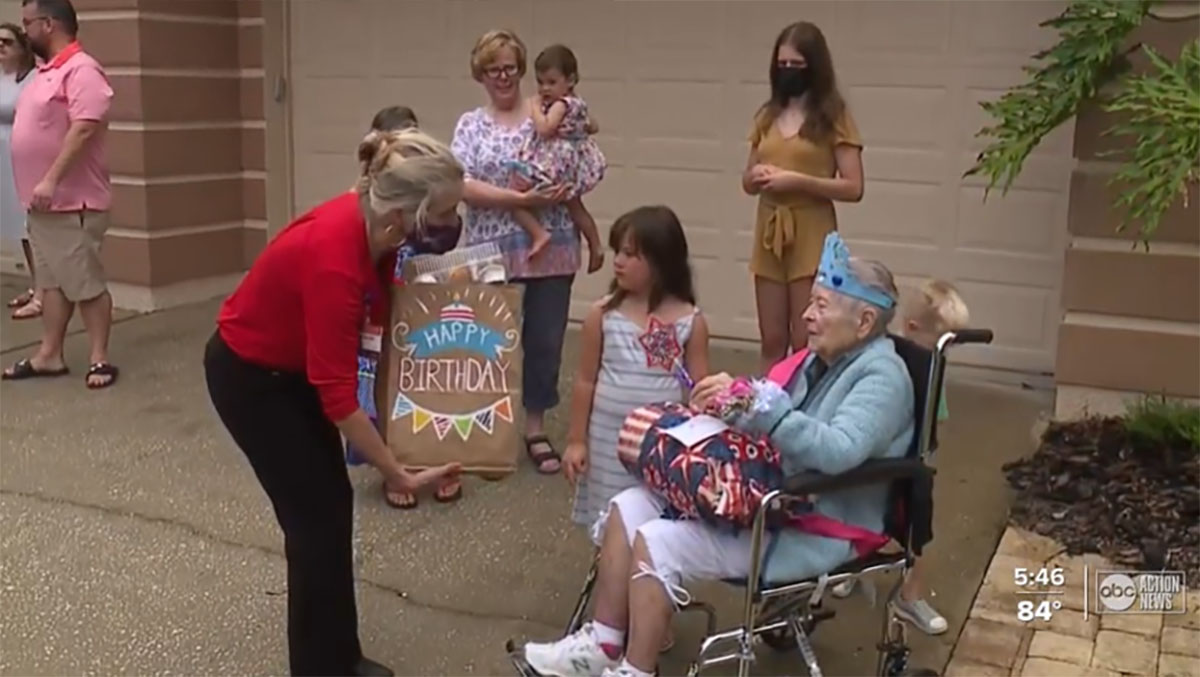 "It's the greatest generation," Trudy Beeler, the Veterans Community Partnership Specialist with Empath Health, told 11Alive News. "This is something that's going to be a special memory for everybody."
A modest Anna said she felt she didn't deserve such a fuss.
"I just graduated as a registered nurse, so I volunteered to service," she said of her decision to join the army. "I really was glad I did it. I was glad I volunteered."
I think we can all agree that this special lady deserves all the fuss.
Help us thank Anna for her service and wish her a very Happy Birthday by sharing this story.