Loretta Lynn is one of the most legendary country singers ever. Through her life, she's experienced some great times, but she's also endured plenty of sorrow and tragedies, with her eldest son Jack, daughter Betty Sue Lynn, and her husband Oliver "Doo" Lyn passing away.
Now, tragedy has struck the Lynn family once again.
Via Facebook, Loretta shared the devastating news that her ranch foreman, Wayne Spears, passed away in the Tennessee floods last week.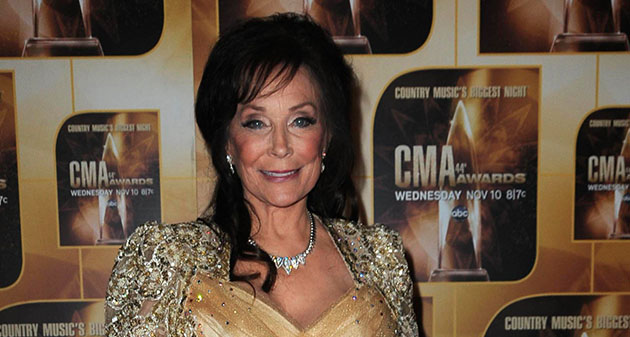 Loretta Lynn was born April 14, 1932 in Butcher Hollow, Kentucky, the second oldest of eight children. Her father was a coal miner, who died of black lung disease at 52.
Loretta Lynn – early life
At an early age, it was clear that Loretta Lynn loved music.
"When I was growing up with my sisters and brothers, we all sang and rocked the babies to sleep, but that was as far as we ever did," she recalled.
She married her first husband, Oliver "Doo" Lynn, when she was just 15 years old and he was 21. She had four children, all before the age of 20, and worked to help support her family.
However, life as a young mother of four wasn't all that easy. In fact, it proved to be extremely tough, as she and her husband had to work every day to be able to even pay their rent.
"Me and my husband both worked. I took care of a farmhouse, cleaned and cooked for 36 ranch hands before I started singing," she explained. "So singing was easy. I thought 'Gee whiz, this is an easy job.' "
Their complicated marriage is one of the most famous in music: "Doo was a good man and a hard worker," Lynn later wrote in her 2002 memoir Still Woman Enough. "But he was an alcoholic, and it affected our marriage all the way through.
'I'm a Honky Tonk Girl'
In 1960, Loretta Lynn recorded her first record, I'm a Honky Tonk Girl. She wrote the song on a $17 guitar her husband had bought her as an anniversary present.
"I just sat down with my guitar," she recalled. "I was outside and leaning up against the toilet in Washington State. And I sat there and wrote 'Honky Tonk Girl' and 'Whispering Sea.'"
I'm a Honky Tonk Girl became Lynn's big breakthrough. She recieved a contract with legendary Decca Records following the success of her debut song, and even appeared on the Grand Ole Opry. It would cement her role as one of the most popular and successful female singers of the 1960s. In fact, the fame made the stage fright she had experienced earlier fade away.
"I just sang up there with my guitar, just like I was doing it at home," she said.
"I never thought about it being the Grand Ole Opry, because if I had, I never would've done it. You just pretty well gotta figure, well, this is something I could do every day."
Mentors in the Nashville country music scene, most notably Patsy Cline, helped her career take off.
Loretta Lynn's successful career
Sadly, Cline died in a plane crash in 1963, a tragedy that devastated her.
"I met her, and it was just like she was my sister," Lynn told the New York Post. "It was like we'd been together forever."
Lynn's 1962 song "Success" became her first Top 10 hit on the country charts, and her first album Loretta Lynn Sings reached #2 on the country album chart.
She had a string of successful songs throughout the 1960s, which often dealt with topics considered taboo in country music at the time. Her song Dear Uncle Sam was critical of the Vietnam War, and The Pill tackled the controversial topic of birth control.
These songs were often banned from the radio, but it didn't stop Lynn from becoming one of the major female stars of country music.
Lynn then recorded some of her most famous songs, including "You Ain't Woman Enough" and "Don't Come Home a Drinkin' (with Lovin' on Your Mind)," which reached #1 on the charts.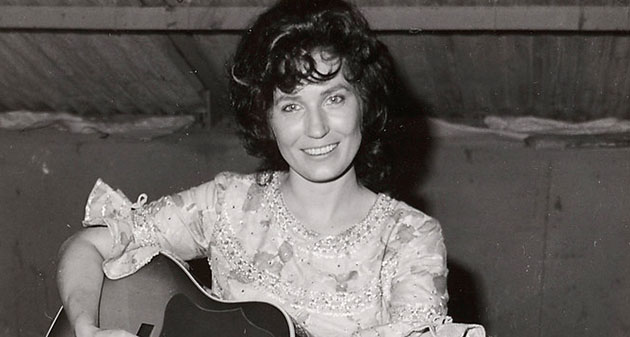 But it was her autobiographical 1970 hit "Coal Miner's Daughter" that remains her signature song.
Passing of husband Oliver "Doo" Lynn
The song also lent its title to her bestselling 1976 autobiography, which made Lynn the first country artist to top the New York Times Best Seller list, and was adapted into a hit film in 1980.
The film brought Lynn's life story to a wider audience, and was nominated for seven Academy Awards, winning Sissy Spacek the Oscar for Best Actress for her performance as Lynn.
In 1988, Lynn was inducted into the Country Music Hall of Fame. Through the years, she's worked with some of the biggest country stars around, including Dolly Parton.
Loretta and Doo's marriage became somewhat legendary in music. However, in 1996, tragedy struck the Lynn family.
Doo passed away due to diabetes-related health problems and heart failure. He was buried on the Lynn estate in Hurricane Mills, Tennessee, age 69.
"I miss him so much. He kind of kept things going, like me recording. He'd always tell me how good I was, and that always helped a lot," Loretta Lynn said.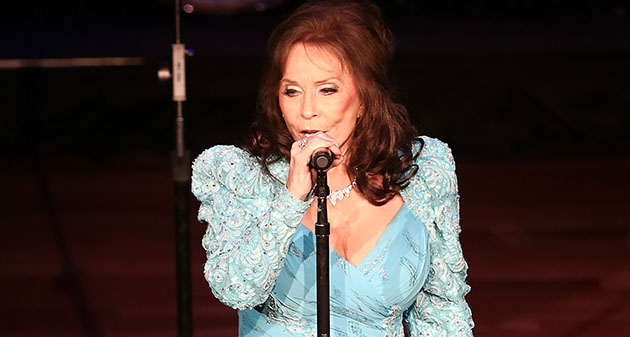 "He would say, 'You know, we need to get a new record out,' or whatever. He always kept me moving. And if it hadn't been for him, I wouldn't have been singing, period. Because he thought I could sing and he put me to work."
Still going strong
Lynn's continued to release new music, as well as perform at concerts. In 2009, she had to stop touring for a brief time because of an illness, but once she was back, no one could stop her.
During a concert at the University of Central Arkansas in 2010, the world got to see more Lynns take the spotlight. Her son Ernest Ray performed alongside her twin daughters Peggy and Patsy – also known as The Lynns.
In the last decade, Loretta has also been recognized with some of the most prestigious awards around. She was honored with a Grammy Lifetime Achievement Award in 2010, and in 2013 received the Presidential Medal of Freedom from Barack Obama himself.
Loretta Lynn has been through wonderful times in her life, and is now rightly recognized as one of the greatest country singers ever. However, her life has also involved plenty of tragedies, including the passing of her son, as well as her husband.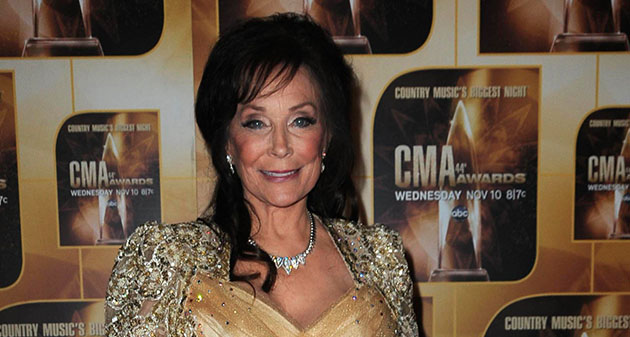 Recently, Lynn shared more devastating news. Last week, her ranch foreman, Wayne Spears, passed away in the Tennessee floods after he was swept away by the rising water.
Loretta Lynn shares devastating news
A total of 21 people have been confirmed as dead due to the flooding as of Sunday, CNN reports.
In an emotional Facebook post, Loretta Lynn shared the awful news.
"There are no words at the ranch today…only tears. Our ranch family is our family. We lost my amazing ranch foreman, Wayne in this devastating flood," Lynn's post read.
"He took such good care of things here on the ranch for us. He's one of us and the whole Lynn family Is heartbroken. Please pray for his precious family and friends."
She continued: "With the heaviest of hearts we are saddened to report that our beloved foreman Wayne Spears did not survive being swept up in the flood waters.
"Wayne has been a family friend to the Lynns and a fixture to the Ranch for decades and we are all devastated by his passing."
We are so sorry to hear about your loss, Loretta. Our thoughts and prayers are with you, your family as well as with Wayne Spears' family.
Please, share this article on Facebook to show your support for the Lynn family in this very difficult time.