Staff members, who reported for duty at a waste recycling plant in Bradford, West Yorkshire, was completely shocked and devastated when they discovered a newborn baby girl on a conveyor belt.
Wrapped in a pink beach towel, the infant was found with injuries that seemed consistent with having been in a trash truck. Her body was discovered on the conveyor belt by a worker named Adam Ferguson at the Bradford Council waste recycling facility.
Since the time the girl was abandoned in August 2020, investigations have been carried out to find the child's mother. And so far, there is nothing conclusive on who the mother might be, but an inquest that took place this month revealed that the mother did not have an easy labor.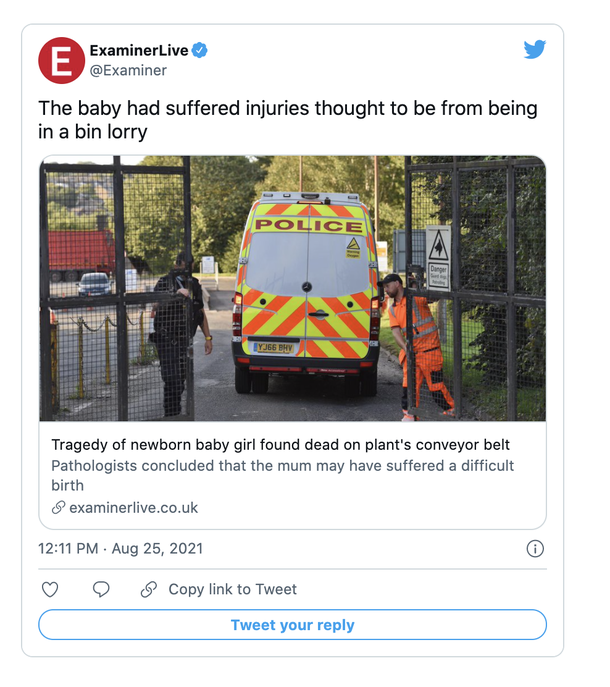 It was also reported that post-mortem examinations couldn't determine the exact cause of the baby's death; however, experts confirmed that there was evidence that suggested a "difficult labor," according to The Sun.
The evidence also said that the newborn baby had "potentially drawn breath," but the investigators could not determine what happened in the moments after her birth or what led to her being found on the conveyor belt.
During the inquest, Detective Sergeant Daniel Townend said the towel, in which the baby was wrapped, had blood on it. However, even this could not lead to finding the child's mother.
"Blood on the towel all related to the baby," Townend said.
"No evidence has been discovered as to the date and time and place of the child's real death, therefore those questions remain to be answered," said assistant coroner Angela Brocklehurst in a narrative verdict. "The medical evidence we have fails to answer the questions how and by what means did this child come by her death, in one way or another, or not."
Right after the heartbroken workers found the baby in the facility, they named the baby Daisy and did everything they could to feel like a part of them was "always with her."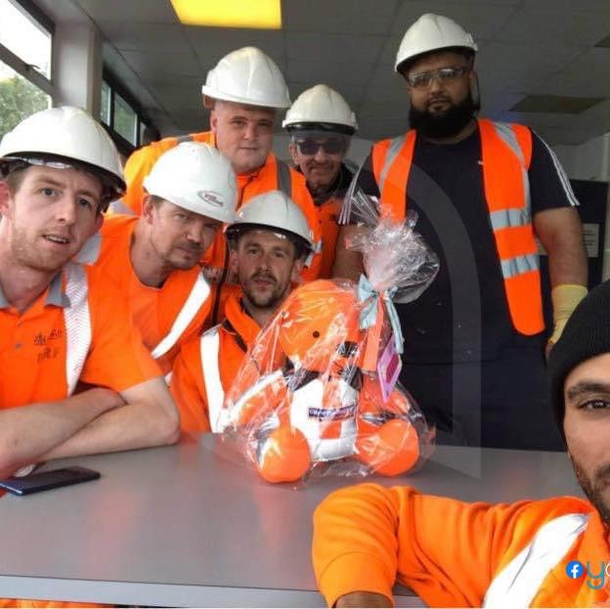 They had a teddy bear, made out of their high-vis orange uniform, specially designed and handcrafted just for Daisy, and the baby girl was buried in a pink coffin with the teddy bear lying alongside her.
One of the workers who found Daisy was Lionel Mairs, whose partner, Laura Pratt, had the special bear made for Daisy so that Lionel and his fellow workers at the facility would find some solace.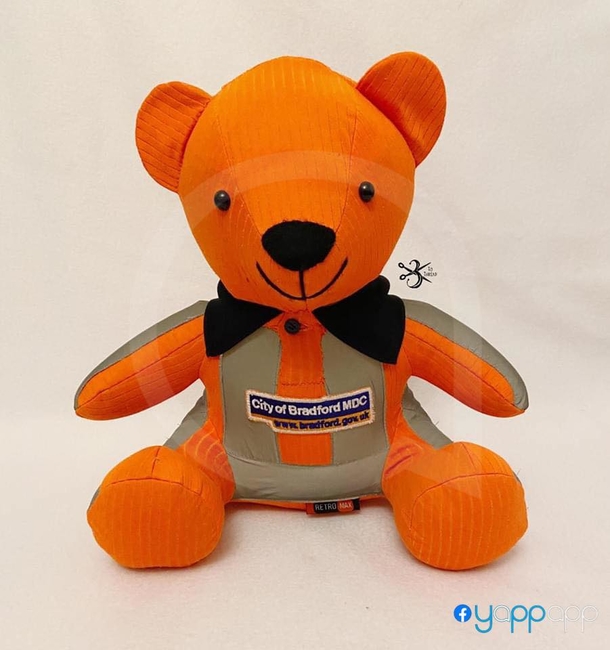 "Lionel was really upset and devastated about what happened but this bear has helped him," said Laura, as quoted by Mirror. "Originally the baby was going to have nothing so it has brought all the team comfort knowing that Daisy will have this bear with her. The bear is orange and wearing the work uniform so it is sort of like they will always be with her and she won't be on her own."
Around the time of baby Daisy's funeral in May, 2021, Bradford Council Chief Executive, Kersten England, said as quoted by The Sun, "Our thoughts and prayers go out to the mother and we hope she receives solace from our efforts to provide the most compassionate service for her daughter. We want her to know that she too has not been forgotten and we would encourage her to come forward to get help with her bereavement so she does not have to face it alone."