Desperate times call for…you know the rest. This is a tragic story that no one should ever have to read about – but here we go.
In Brooksville, Florida there was a dog, named Chi Chi, who was chained up in her yard.
She had no food or water – but she did have two puppies. To survive, she ate them all.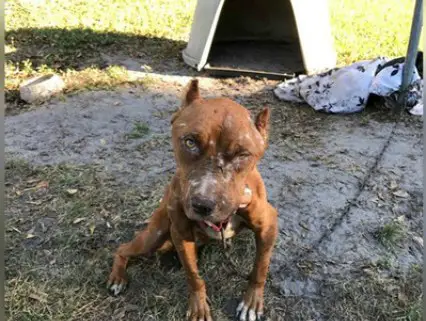 A neighbor called the police after he had claimed he was bitten by one of the dogs.
When the police arrived, they saw Chi Chi was in terrible shape. She couldn't walk and had bites all over her body.
Chi Chi's owner, Deandre Goodson, 21, said she had gotten out of the yard and was attacked by other dogs.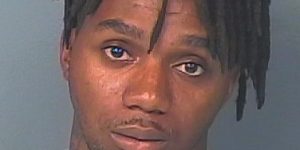 He never took her for treatment, however. Goodson told police that Chi Chi was fed regularly.
Liar, Liar. Dogs that eat regularly aren't starving.
Goodson in being held on $5,000 bond.
Share away, people.